For those of you who are visiting for the first time...
We usually pick a subject each month,and every one submits one
or more poems on the selected subject.
---
What can we say, as the country sits in disbelief
and shock? Our emotions run the gamut...shock,
fear, tears, pride, rage, but we all end up at
the same place... prayer.
May the families and friends of those lost,
start the healing process, may the firemen, police,
steelworkers and other volunteers be safe as they
finish their job.
And above all, may God accompany our
servicemen (and women) and bring them home safely.
---

Click on the flag below to go to the "America" poems
Remember, each poet retains the copyright for their poems....
if you should desire a copy, please ask the poet before making a copy...their e-mail is linked to their name....
And if you like their work, let them know!

Please..no attachments, type the poem right in the e-mail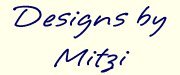 .....